"Precision right to the top" – the guiding words behind the seventh edition of the ABRAMS® art calendar.
Ballet is the classical stage dance in which the dancers tell a story, create a certain mood, express feelings through their movements and steps in combination with classical music. It always demands the strictest discipline and extreme elegance.
ABRAMS PREMIUM STEEL® combines this high art of dancing precision with the technically straightforward and cool precision steel to form a new unit – right to the top.
The calendar is once again limited and therefore only intended for regular customers (one copy per company).
Making-of
CALENDAR 2019 / 2022
Hamburg, 18th of February 2019 – 7am
Tons of flat steel and round steel – perfect setting – renowned beauty photographer – models – make up – hair – design – styling and action.
Have a look and see our two-day photo shoot.
Our newest art calendar has been released on the 1st of July 2019.
And once more: this unique 7th artwork conjoins perfection made of steel with human warmth and beauty.
As in previous years this calendar is also limited and designated to our registered customers as well as to our new customers who achieve a purchase volume of at
least 300 EUR.

We would dearly like to thank those who made this project possible. Without their passion, imagination, know-how and concentrated efforts in this production it would not have been possible to produce this stylish calendar. Here is the list of those:
Design
Wiethe Content GmbH & Co. KG
www.wiethe.com
Printing
Kunst- und Werbedruck
Hinrich H. Leonhardt Günther Wedekind
GmbH & Co. KG Bad Oeynhausen
www.kunst-undwerbedruck.de
Styling
Susanne Marx
Set construction
Udo Grembowicz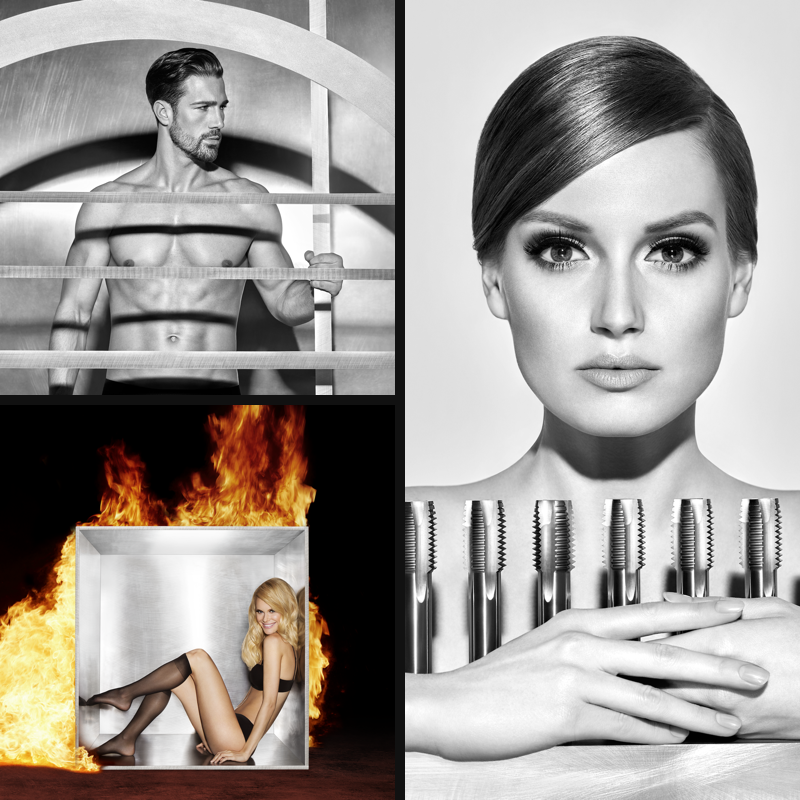 As commonly known beauty lies in the eye of the beholder; in a technical world everything is definable and measurable. Combining the soft contures of a human body with highly technical precised products is an exciting challenge for every photographer.
Take a rummage through our archive. You can see all of our previous art projects on this site.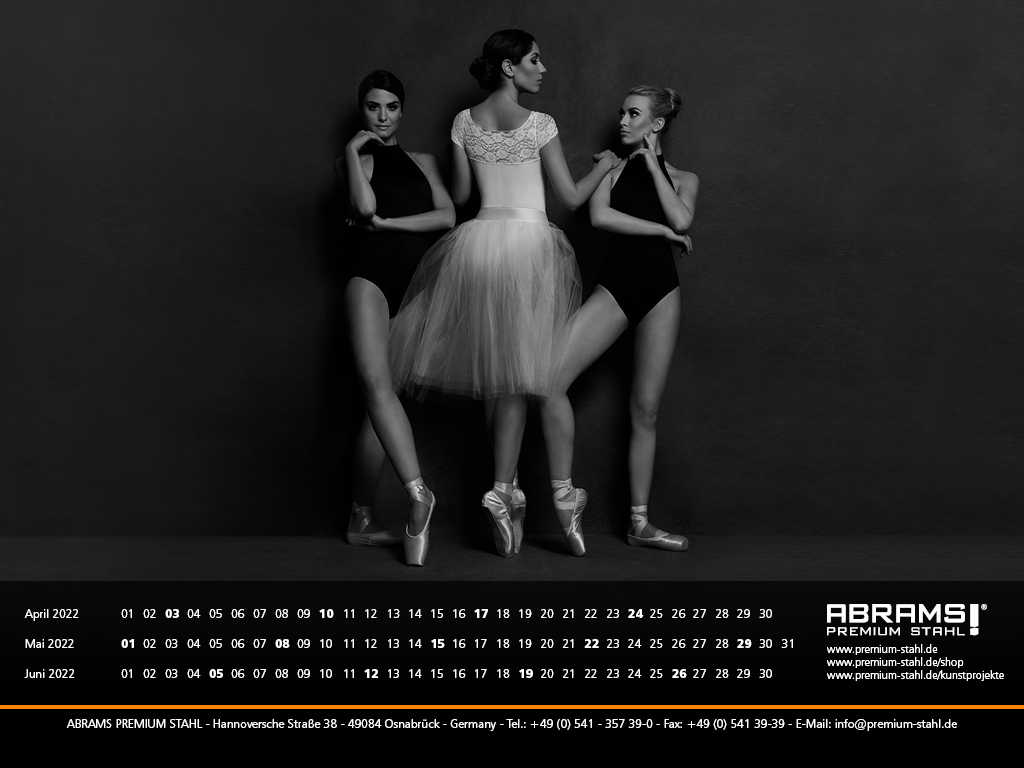 Changing every third month we offer the current calendar motif as download for FREE as PREMIUM-WALLPAPER for your pc-screen and tablet, selectable in four different formats.